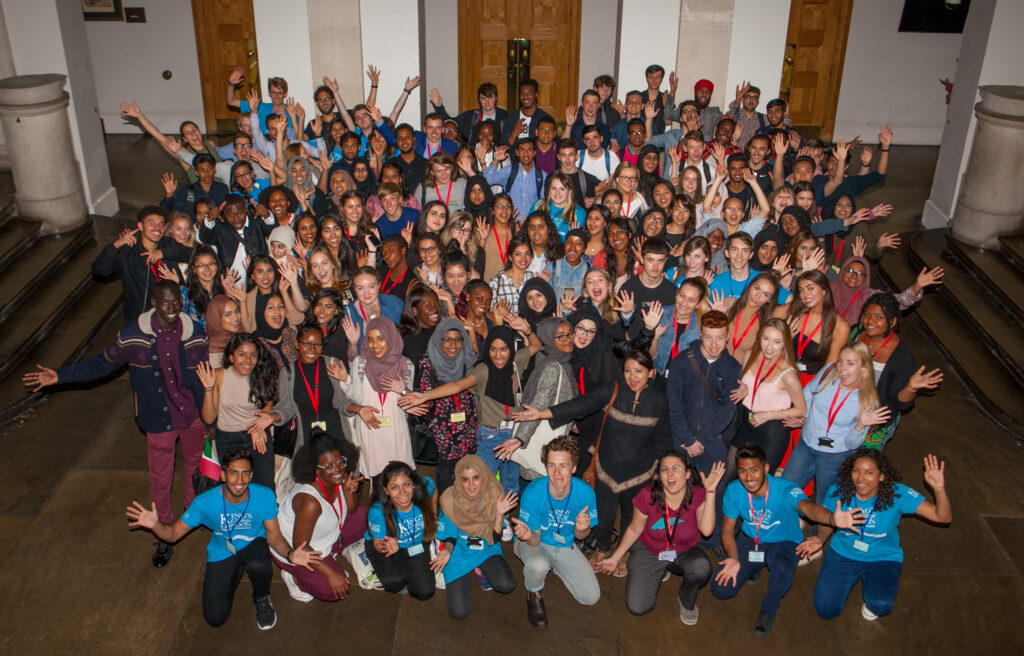 The role of Researcher in Residence at No.10 Downing Street is a new one, and the product of a partnership between No.10, the Policy Institute at King's College London, King's Widening Participation Department, Hewlett Packard Enterprise and award-winning charity The Brilliant Club.
Having many different partners means that this year's work has many different strands, all of which are important. There are two broad themes, however. The research project itself, (of which more details can be found here), is aimed at helping No.10 Downing Street retain its institutional memory, preserve its history, and to communicate this rich history as widely as possible, 'opening the door' of No. 10 to the wider world. This blog will shed a little light on the second theme of the Researcher in Residence role: using the teaching of No. 10's history to help 'open the door' to highly-selective UK universities, with the help of King's Widening Participation Department and The Brilliant Club.
Summer School
In July 2016, I spent a week teaching a group of thirteen inspiring, energetic Year 12 pupils from under-represented groups from schools across Greater London, at the K+ Spotlight Summer School, hosted by King's College London.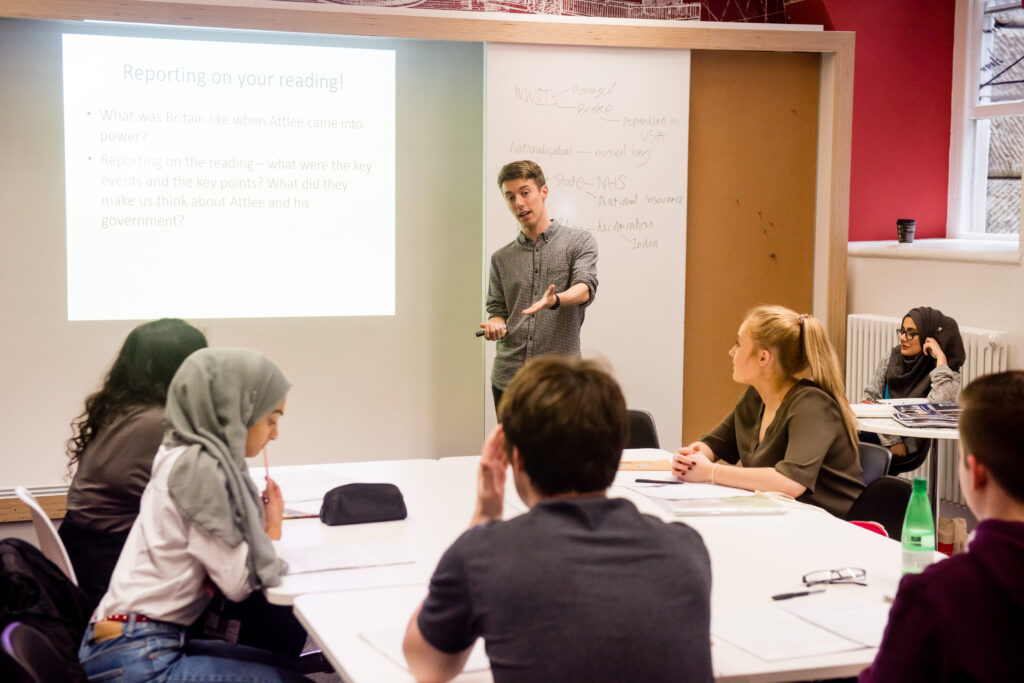 After several weeks' hard work piecing together an accessible yet high-level university-style course, (and, more trickily, a stylish and interesting course handbook), based upon the research that I am currently undertaking as Researcher in Residence at No.10, this week-long intensive-learning course proved challenging, tiring, and ultimately great fun.
Entitled 'Inside No. 10: The British Prime Minister in the Postwar Years', the course investigated the history of No. 10 Downing Street and its occupants in the years 1945-1997. Concepts such as the role of the Prime Minister in the British political system, the idea of Cabinet government, the work of the Prime Minister's Office, key events in contemporary British history and the important current role and status of Larry the Cat were all discussed in small-group seminars. Students then examined the premierships, policies and personalities of two of Britain's most influential postwar Prime Ministers, Clement Attlee and Margaret Thatcher, before an essay writing preparatory session rounded off the summer school. Following the summer school, students were tasked with researching and writing a university-style essay, within a two-week period, on the question 'What makes a great Prime Minister?'
Despite having to sacrifice another two weeks of their summer holidays, K+ students turned in amazing pieces of work. Independently moderated by The Brilliant Club's staff of outstanding trained teachers and subject experts, every single one of my students achieved a 2:1 or first class mark. Given a chance to attempt an unfamiliar university-level project with very little preparation provided, they all rose to the occasion, performed their own research and, I hope, gained useful experience preparing them for university.
This course and independent academic project represented only one strand of the wider two-year K+ programme at King's. The summer school also provided students with advice on progressing to Higher Education, from finances to personal statements, as well as offering them the opportunity to sample university life with the help of some of King's' student societies. Student Ambassadors, many of whom had participated in the K+ programme themselves before coming to King's, also worked closely with the students throughout the week, getting to know them and answering their questions about what university life was really like.
The K+ summer school culminated with valuable public speaking experience for students, in rather grand surroundings. Each class prepared a group presentation, under the guidance of their students ambassadors, and delivered it in the Great Hall on King's' Strand campus. With the help of a very fetching Margaret Thatcher wig, my students debated whether Thatcher or Clement Attlee were the greatest Prime Minister of the postwar years. I was particularly impressed by how my group responded to a post-presentation grilling from a King's-assembled panel - no easy task!
So Why Does This Matter?
Over the past 5 years, K+ has equipped over 1500 students, from under-represented groups, with the knowledge, confidence and skills to transition successfully to university.
Schemes of this kind are seriously important if we are to widen access to the UK's most highly-selective universities. The Brilliant Club exists for this purpose, and they do this by mobilising PhD researchers like myself to share their academic expertise with state schools. The Brilliant Club recruited and trained all the researchers who delivered academic courses for the K+ summer school through their Researcher Development Programme.
The Brilliant Club's reason for its work is clear. Children from state schools, and those who qualify for free school meals, are less likely to attend a highly-selective university.[i] This disparity can be attributed to a number of factors. However, it is clear that for many pupils, regardless of their grades, university just doesn't seem like something 'for people like them'. Without peers or parents who have attended university, the idea of applying to or attending a top university can seem alien and unappealing. Normalising the university experience, and providing advice and experience, helps to encourage the idea that this is simply not the case. Attending university is not the only option for a happy and successful life or career, and it is not for everyone. However, it absolutely should be an option for all with the ability and the desire to do so.
The work of both King's Widening Participation Department and The Brilliant Club in encouraging wider university progression amongst under-represented groups is wide ranging, stretching far beyond the projects mentioned in this blog. I recommend that you check out their websites by clicking on their names above.
The Researcher in Residence Role and The Brilliant Club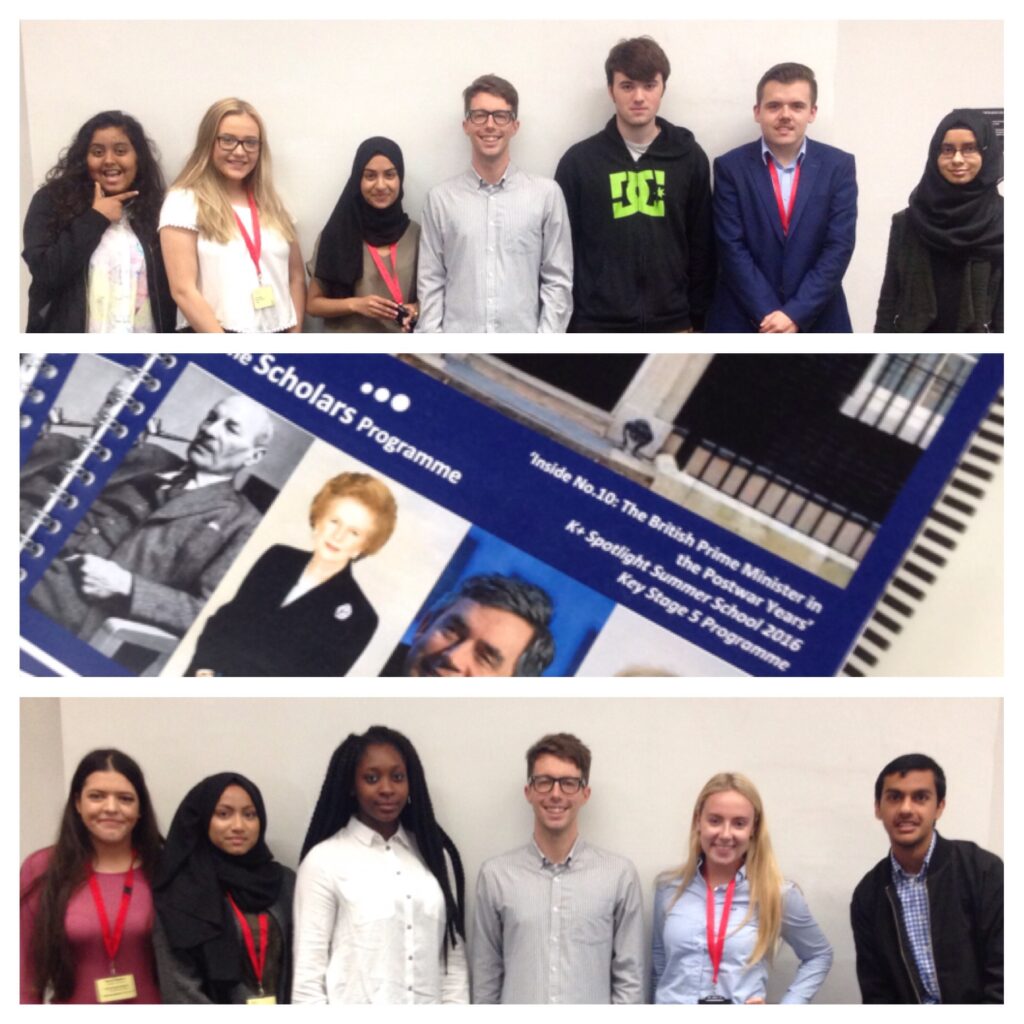 Alongside designing and delivering a course for the K+ Summer School, The Brilliant Club's partnership in the Researcher in Residence programme has also seen the design and delivery of a successful Key Stage Three course at Mossbourne Victoria Park Academy in Hackney, designed for Year 9 pupils but taken by highly ambitious pupils in Year 8. Further projects are currently being planned and designed, throughout the rest of the year and beyond.
Applications for this year's K+ programme are open until 11 October. For more information, click here.
[i] Based upon research by the Sutton Trust: Brilliant Club, Annual Report 2014/15, p.3